Komet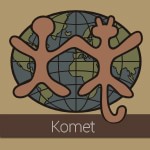 I think the main reason for the prejudices about zoophiles is a fundamental misconception of animals, for example as children. On the way towards a better animal welfare in our society we will be compelled to recognize that we can treat adult animals neither as children nor as things but to honour them as sensible individuals.
For this we need a new approach for a cohabitation with them, which is not based on ownership. The zoophile aspect on the animal can provide an important contribution for this new approach.
In a society which sees the animal as it is there will be no room for prejudices against zoophiles any more
Mki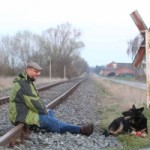 Hello,
there is not much special about me.
I live an average life, I am a professional librarian (FH) and work in the IT segment of libraries since 2003.
Rumour has it that I am conservative.
I was married, but I don't have children
Since I can remember, animals have always been especially dear to me; during adolescence erotic feelings were added. I tried to suppress these after a first, real encounter at the age of 15. I negated, I denied them, I controlled every thought of mine and every motion. With such discipline (blunt force would also suit it) I molded myself into the role I thought society had allocated to me.
Such an aggressive way to deal with oneself as I followed can hardly be recommended. At some point you collapse. The internet and several IRL experiences pushed me again towards being a self-responsible personality. It is a development which has been under way for 16 years and produced this text among other things.